ABOUT
Lee Sisan is a designer and artist based in Seoul, South Korea. He majored in interior design at Konkuk University to explore the relationship between nature, artifact and humans. He identifies the essence of the material and make form of refined language. He conducts experiments in which man-made beings coexist in harmony with nature and maintain balance. Together with activities as an independent artist, he also founded
PRACTICE
in 2020 and has a wide range of creation ranging from objects, furniture and space.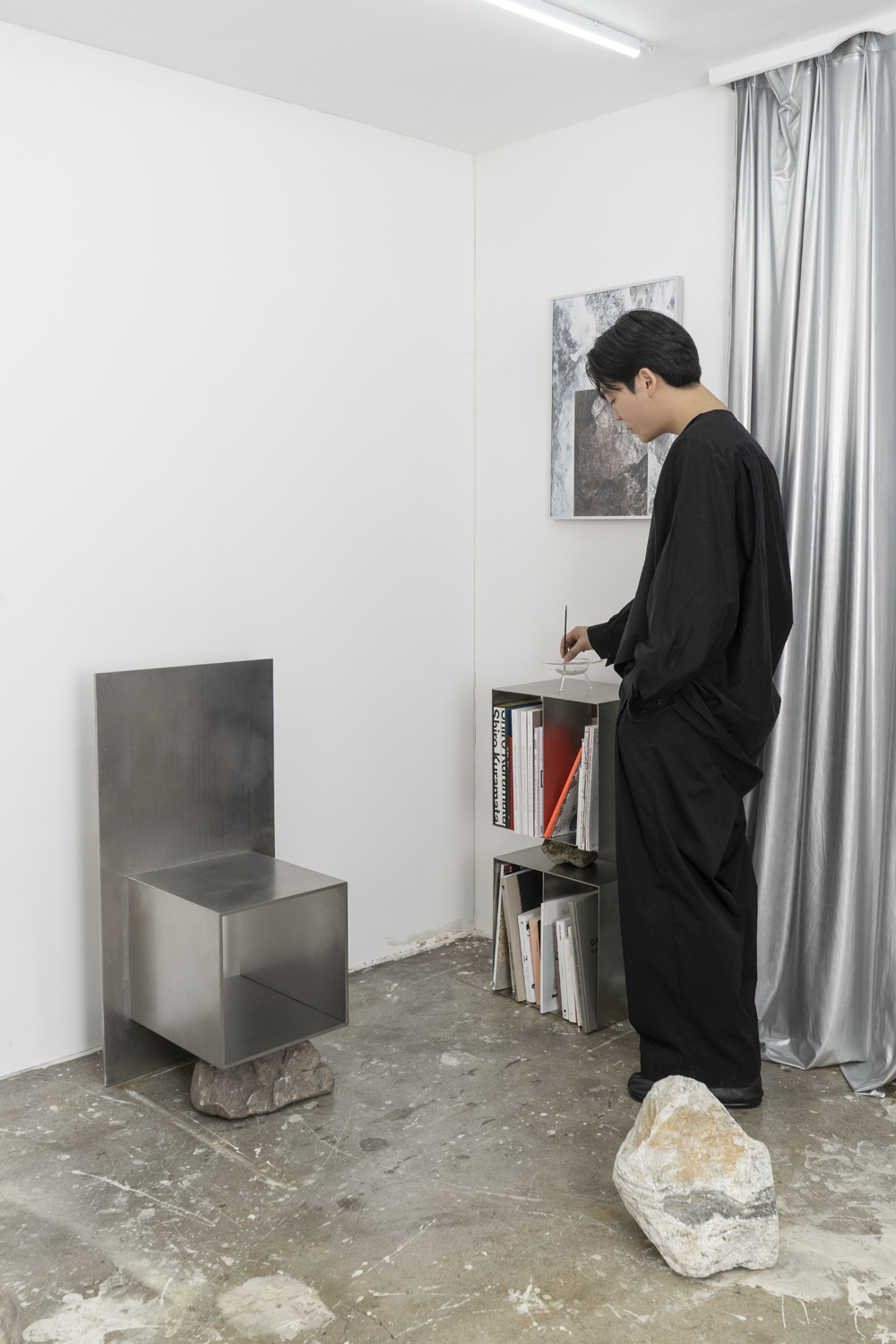 CAREER
Founder, <Practice>, Interior Design Studio, 2020–Present
Designer, <Leesisan>, A Multidisplinary Studio, 2018–Present
BFA, Konkuk University, Interior Design, 2013–2020
EXHIBITION
<Tools for Conviviality>, Cheingju Craft Biennale, Sep.2021
<Autonomous>, IIee, Aug.2021
<Apartopia>, DDP, Dec.2020
<Ohdear weekend>, Ohdear, Oct.2020
<Resilience of geometry>, Meeseek, Jul.2020
<Refair>, Giagaga gallery, Jun.2020
<Absence of stimulation, Www space, May.2020
<Rend>, Trnk-nyc, May.2020
<Juxtaposition>, Meeseek, Oct.2019
PRESS
Sightunseen, Jan.2021
W Magazine, Oct.2020
Venutas Mag, Sep.2020
Room 28, Jul.2020
Anniversary, Jun.2020
Yellowtrace, May.2020
Design Milk, May.2020
Interior Design, May.2020
Hypebeast, May.2020
Wallpaper, May.2020
Harper's Bazaar, Apr.2020
Arkjournal Volume 3, Mar.2020
Prodeez, Feb.2020
Journal du Design, Feb.2020
Leibal, Feb.2020
Ignant, Jan.2020
Space Magazine, Jan.2020
CONTACT
studiosisan@gmail.com
2F, 26, Dongho-ro 34-gil, Jung-gu, Seoul, Republic of Korea
PORTFOLIO
︎Download(under-construction)
PRIVACY
©2021 Lee Sisan. All rights reserved.